Have been working on a little project, I wanted the ability to provide a few functions the C7042 Scalextric digital power base lacks, related to more understandable scoring and a much easier to read display.
As is always the way, things grew a bit, this is where it currently is: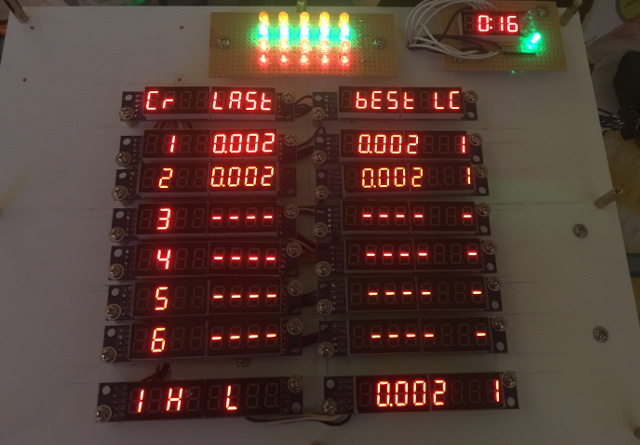 Top centre there is an array of lights configured to act as race start lights, top right if a little timer and a set of traffic lights to show if timing services are operational. Below that is the main display, this is a prototype, the final one will show more but for now there is a header row then six rows for car data, based on the digital system allowing up to six cars - this board can support that or in theory up to six lanes of analogue racing. Cars get an identification number, eventually will allow a driver number so for an event drivers can have their own number on the board. boards sort to show the race order adjusting as cars complete laps.
then we have the most recent lap time, and the individual cars best lap time then the number of laps completed.
Bottom row shows who has the event fastest lap.
At the moment its "free practice" only, no actual race functions yet.
does work for timing though