finally a bit of an update, finally have the file transfer software on the PC and got it working..
Gauls!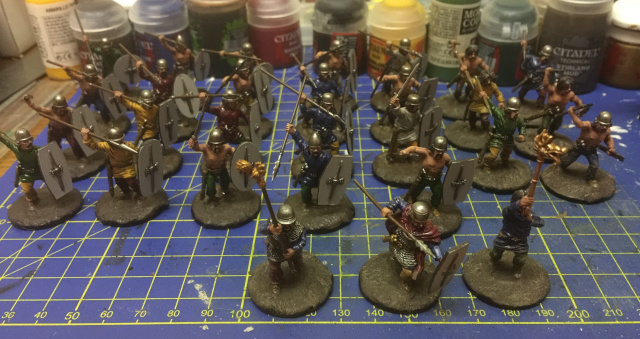 some finished, some with the base texture drying and the final drybrushing to do once its dried. Plain shields to allow transfer at some indeterminate time in the future.
2x 10 units of warriors, a unit of javelin skirmishers and a command group
also terrain!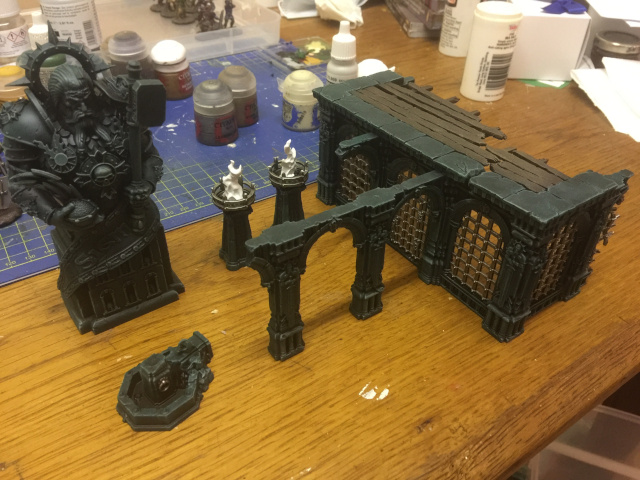 some Age of sigmar bits, actually nice kits, have a bit more in the same colours, nice jade green for stone so not massively suitable for historical games but better than nothing