To prove not everything I do relates to slot cars...
Today I assembled this 28mm beauty.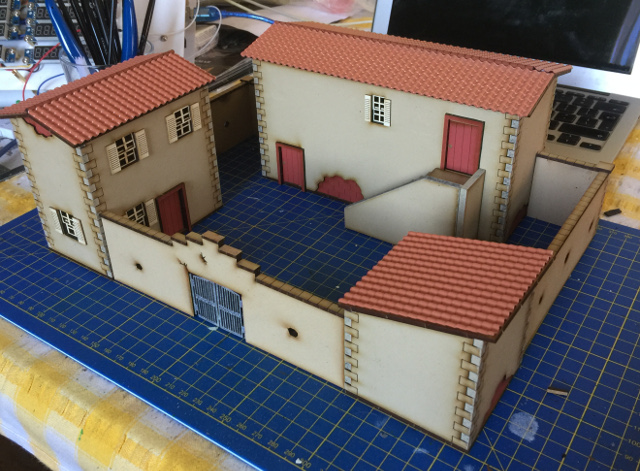 the "Spanish Villa" from
Empires at War
, lovely kit, company discovered and recommended by Dave Cooke. Walls are 4mm thick not the usual 2mm, windows and doors separate, removable roof sections (with plastic sheet to cover the plain MDF roof) and removable internal floors.
this one was £35 according to the bag it came in (I bought it a few months back) and is shown as it comes, just assembled, wants a bit of paint and I need to find a suitable sized placemat to use as a base. Not bad for three buildings that could be used individually and a couple of bits of wall.
walls nicely loopholed, and the main house has doors and windows to the rear so a defensible position but far from an impregnable one.
I got it for the Sharp Practice stuff, nice Peninsular War feel but could be used for WW2 southern France or Italy, Spanish Civil War, SAGA in that general area or just as a generic "farm house".
even though its painted its likely to get a bit of paint once the shops open back up as I want it a bit lighter and the roof to look less like plastic, but its perfectly usable as it is.